Warehousing
ADK Warehousing Ltd. provides full distribution and logistics services for some of the most demanding customers in North America. We are committed to your success.
We offer a complete range of supply chain services including pick and pack, cross-docking, shipping to distribution centres, direct to stores or to consumers. We ship full pallets, cases or individual products.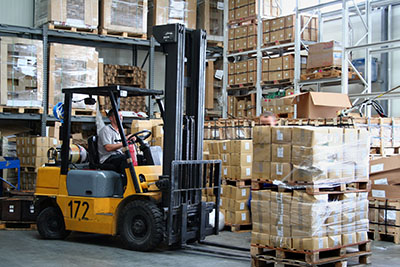 Our warehouse is inspected regularly and has a segregated storage area for food in compliance with food storage regulations. We use pallet-wrapping equipment to provide for long term storage of dry goods and controls on quarantined product periods.
Truck and container unloading
Receiving and Inspection
Bulk Storage
Rack Storage
Pick and Pack
Ecommerce Fulfillment
Cross Docking and Consolidation
Order Processing
Shipping
EDI
Cloud-based Inventory Management